Roberto Bolle returns to the...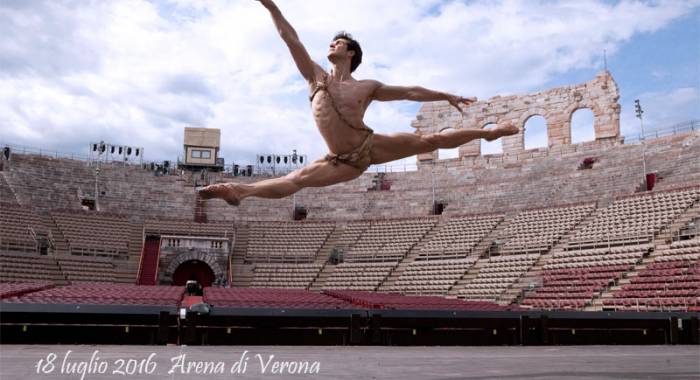 Roberto Bolle returns to the Arena of Verona with the Galà of the dance Roberto Bolle & Friends 2016
Please note: past event
The only evening dedicated to ballet included in the rich program of operas and musical works of the Arena of Verona Opera Festival: it is the event "Roberto Bolle and Friends", long-awaited by fans, that returns to the Arena of Verona for the Opera Festival 2016.
The star of the dance, well-known internationally, Roberto Bolle, the first dancer at the Teatro alla Scala in Milan, after the acclaimed performances of 2014 and 2015 that have seen the Arena full of admirers for him, returns to centre stage; the stage for centuries nestled in the suggestive setting of the Roman amphitheater of Verona.
Monday, July 18, 2016, starting at 10:00 p.m., "will open the dances" in the true sense of the words, with a gala that is the result of the excellent union between one of the most beautiful places in Italy and Roberto Bolle's dance, famous around the world.
An evening for which the étoile of the dance has invited also the best dancers of the moment, his friends, the greatestinterpreters coming from the best international Companies, exclusive program designed for the the most famous stage in the world. An extraordinary evening dedicated to the timeless creativity of modern dance and the elegance of classical ballet.
We invite you to download the pdf playbill to see the complete program of the evening.
We invite you to contact us to book your suite as of now in order to take the opportunity to take part at this unique event of dance 2016, in the Arena, and we wait for you at our Otto Ducati d'Oro country hotel in Isola della Scala, only few miles from Verona's historical centre.