Fieracavalli 2018 where to...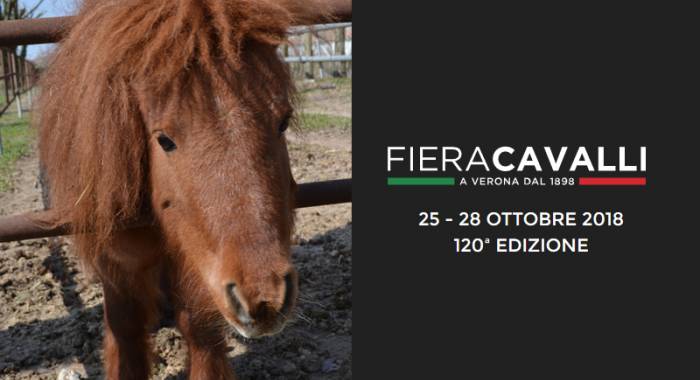 Fieracavalli 2018 where to sleep to sightseeing Verona
Please note: past event
We had introduced you James hadn't we? We thought to nominate him as a "stallion mascot" of the next edition of Fieracavalli but he seems to be well where he is, feed fresh grass and run around in his cattle pen under the sun!
For 119 years Fieracavalli has continued its tradition of successes. This year Veronafiere is engaged together with a few Istitutions, Federations, Associations and Companies to promote the development of a sector of our "green" economy which has over 400 thousand horses and employes about 50 thousand people in Italy.
After the edition of 2017 that hosted over 160 thousand visitors coming from as many as 63 countries in order to closely know the over 3 thousand specimens of 60 races, take part in more than 200 dates such as animations, races and shows and discover the most forefront products thanks to the 750 companies present, this year Fieracavalli will be even more special.
Fieracavalli 2018 gains the important achievement of 120 editions and they have been working to celebrate this event through new initiatives and with a greater envolvment of Verona city and its old town with the hope of being able to bring the horses back to the Arena.
So, the appointment is in Verona in October, from 25th to 28th 2018 and if you look for a relaxing location equipped with all sorts of confort and services you need after the exhibition, we andJames will wait for you at our Relais b&b Otto Ducati d'Oro in Isola della Scala, only few kilometers from Verona centre.