Max Gazzé in concerta in...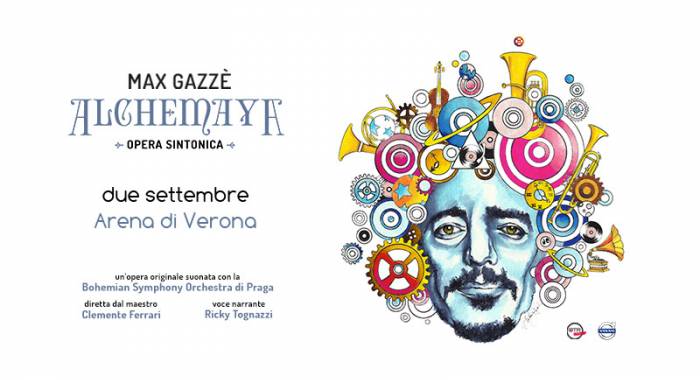 Max Gazzé in concerta in Arena Verona in September 2018: country relais b&b for after concert
Please note: past event
The Arena of Verona will turn into a "triumphal stage" to host one of the most eclectic artists of italian music: he is Max Gazzé and his opera titled "Alchemaya-Opera sintonica".
Next summer the italian songwriter is bringing his live musical project through the most beautiful outdoor locations in Italy and is concluding it just into the Arena in Verona together with a big orchestra in September, 2nd, at the Arena of Verona.
Before arriving in Verona, his orchestra and he will hit the stages of the most famous historical locations in Italian, between these there are the Bath of Caracalla in Rome, the Sferisterio of Macerata, the Teatro Antico in Taormina and many others.
There is a massive stampede to buy the tickets for this event so we invite you to book your bedroom from now in ordernot to loose absolutely the opportunity to take part to Max Gazzé's concert in Arena 2018.
As soon as you enter our Relais Otto Ducati d'Oro, only few chilometers both from Mantua and Verona, you will be immediately wrapped up by a feeling of relaxation and well-being: we have eleven large bedrooms which are all furnished with different styles united by the impeccable taste that elegantly mixes tradition and modernity together without giving up the confort.