Roberto Bolle in Arena: where...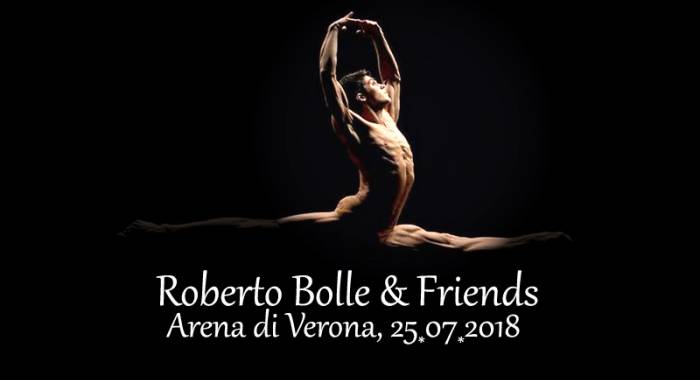 Roberto Bolle in Arena: where to sleep in Verona after the ballet show
Please note: past event
Roberto Bolle and Friends is the evening dedicated to the International Dance world that is making the Verona Arena and her people dream l'Arena on Tuesday, 25th July, 2018!
The only evening dedicated to ballet included in the rich program of operas and musical works of the Arena of Verona Opera Festival: it is the event "Roberto Bolle and Friends", long-awaited by fans, that returns to the Arena of Verona for the Opera Festival 2018.
The star of the dance, well-known internationally, Roberto Bolle, the first dancer at the Teatro alla Scala in Milan, after the acclaimed performances 20 2014 and 2015 that have seen the Arena full of admirers for him, returns to centre stage; the stage for centuries nestled in the suggestive setting of the Roman amphitheater of Verona.
Tuesay, July 25th, 2018, starting at 9:00 p.m., "will open the dances" in the true sense of the words, with a gala that is the result of the excellent union between one of the most beautiful places in Italy and Roberto Bolle's dance, famous around the world.
The lightness of his dancing movements, the specific characteristics of the emotions he is able to gift people, well combined with the atmosphere you can breath in the countryside that surrounds our relais in the province of Verona. In order not to lose the opportunity to take part to the ballet event 2018 in the Arena we invite you to contact us and book a room. We have been waiting for you at Otto Ducati d'Oro country Relais in Isola della Scala, only few kilometers from Verona's and Mantua's centre.