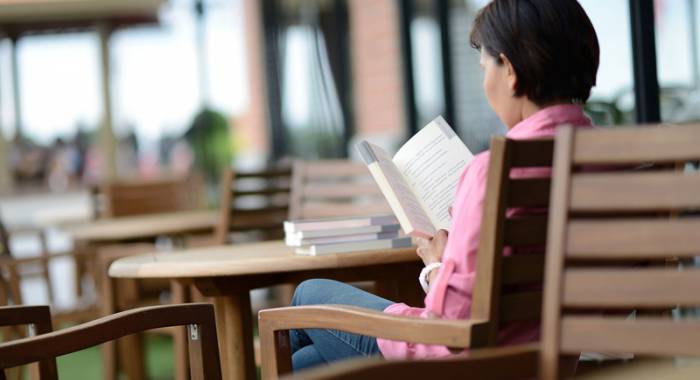 Bleisure: combining business travel and pleasure trips
Tailored-made services for who travels for work and many opportunities of fun to discover our territory: here you are our bleisure services at Otto Ducati d'Oro.
Who said a business travel can't be also relaxing? Our Otto Ducati d'Oro is specialized in tailored services to make your business travel a pleasure trip too. Travel trends are moving in this direction: even more and more people when travel try to combine the two motives: business and leisure from which the neologism "bleisure" was born. This term is known also as "worktripping" to indicate a business travel that is extended for tourist purposes.

After all, even during a business trip which shall include meetings you can choose to spend a bit free time for your own personal weel-being or discovering a new city, enjoying the nature and looking for typical restaurants where you can taste the traditional local food. And if the weekend is close, so why not take advantage of that? Maybe you could have your family join you and spend all together an outdoor weekend.

The phenomenon of bleisure has been studied by the Carlson Wagonlit Travel (CWT) recently, the leading world company specialized in the management of business travel and events for multinationals and public institutions. Catalin Ciobanu, curator of the CWT Solutions Group research, underlines how bleisure is not a recent phenomenon:
"There is increasing talk of tendency of business travellers to add days for their personal time in connection with their business trips. So, it was surprising to note that really there has been no increase of the bleisure phnenomenon recently. However, we see that business travelers are seeking to do one or two bleisure travel every year regardless of the total number of effective done travel.
CWT research provides that 20% of business travelers take at least one bleisure trip every year, i.e. it extends the business trip for touristic motives and sometimes they are reached by their family. Female business travelers and millennials are more likely to take bleisure trips. For 46% of the bleisure trips the personal day occurs at the end of the trip, for 34% at the beginnind, while for the remaining 20% leisure occurs at both ends of the trip.
Our bleisure services

Do you agree with the CWT research? If you decide to take a bleisure trip, Otto Ducati d'Oro is the relais for you. We offer several services dedicated to people who travels for work between Isola della Scala, Verona and Mantua: our rooms are spacious and have a little sitting room or desk where you will be able to work on your computer confortably, also thanks to the wi-fi connection and fast internet that covers the whole hotel. Comfort is guaranteed by memory foam mattresses and pillows and by the relaxing atmosphere without noises. We also have a small gym thought for who doesn't want to lose the sport habita.

Food and wine is very important both when you travel for work and for pleasure:our relais has an agreement with the best restaurants of Isola della Scala where you will be able to taste typical dishes of the culinary tradition of Verona such as "risotto all'isolana" prepared with Nano Vialone Veronese I.G.P. rice, the typical product of Isola della Scala. Moreover, near our relais you can practice other leisure activities in the nature and visiting the art cities: around our relais there are many nature trails that runs among the ricefields of the countryside and Tartaro Valley where often people come to do birdwatching. If you are fond of cycling, from out relais you will be able to reach the most famous cycle paths in Veneto. Finally, if you like art cities you can visit Verona and Mantua or discover the small and characteristic villages such as Soave to which the Touring Club assigned the Orange Flag, an important environmental-touristic label, Valeggio and Borghetto sul Mincio, on of the most suggestive village in Italy.

What of these leisure activities would you like to do to make your business travel more and more pleasant? We are curious to find it out!