Fieragricola 2018 in Verona:...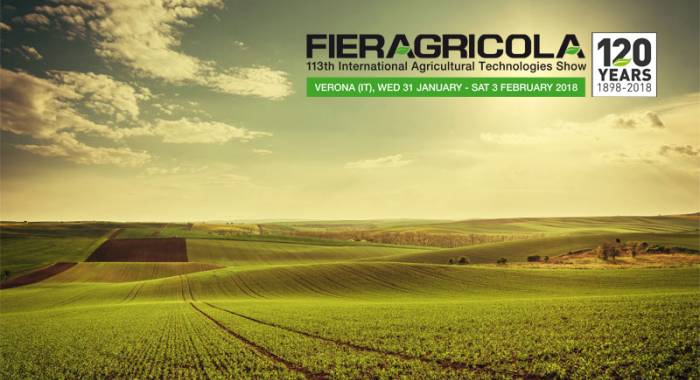 Fieragricola 2018 in Verona: the touring event which gives voice to territory
Please note: past event
"Fieragricola" was born in 1898. It is the biennial international review dedicated to the agriculture that will attend the ribbon-cutting of its 120 years of history 31st January - 3rd February 2018, from Wednesday to Saturday. Every 2 years the fair provides a formula about all the endorsements of the agriculture sector: specialized machinery and equipment for vineyards and orchards, agricultural machinery, equipment and technologies, demo areas (open field and vineyards), seeds and agricultural chemicals, plants and equipment for protected crops, services for agriculture and livestock farming, products and equipment for green management and forestry activity and technologies and products for the renewable energy sector in agriculture.
Also in 2018, during the 113rd edition, Fieragricola will achieve a strong international relationships by finding a host Country as opportunity of dialogue on innovation and competitiveness in agriculture issues and to promote the bilateral relations between the agricultural and institutions world.
In this way, if you are looking for the b&b relais near Verona in order to take part to the next year edition of Fieragricola, we invite you to contact 8 Ducati d'Oro and book your room. Our b&b relais is one of the most suggestive location immersed in one of the most beautiful landscapes in Verona countryside as Isola della Scala (only few kilometers from the exhibition site of Verona).