Botero's exhibition in...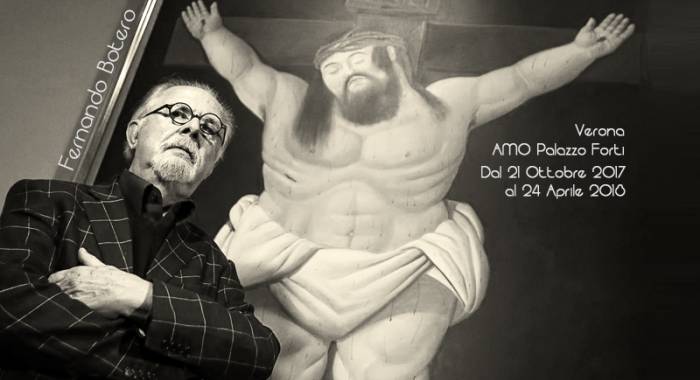 Botero's exhibition in Verona: the art of resting and the fine Colombian art
Please note: past event
A new can't-miss appointment is increasing the wide carnet of successes, after Picasso's, Toulouse Lautrec's and Tamara del Limpicka's ones, at AMO Palazzo Forti in Verona from 21st October and 29th April 2018.
The curtain is coming up for a great and unique artist who has chosen to conclude the celebrations for his 85 birthday and also for his 50 years of career, right in Verona in order to offer to the national and International tourists and visitors over 50 of his large works. They are characterized by disproportionate bodies, fairy and fantastic Latin American atmospheres, the exuberance of shapes and colors and by the irony and the nostalgia that only a great protagonist like Fernando Botero can express.
In this way, Fernando Botero is the "Living Artist" who has already been considered one of the great classic and he is offering to his public a summary of his personal and his career evolution, in autumn, through this exciting exhibition of his works that will range from the diptych "Piero della Francesca" (1998) and "Musici" (2008) to "La vedova" (1997).
Botero's works are able to exude the same slowness and tranquility thatcombine perfectly to the atmosphere of our Relais b&b Otto Ducati d'Oro which lies into the Verona countryside among the rice fields and rivers, during the autumn. It could be the perfect location where you can book a themed room and experience the romantic and relaxing atmosphere upon your return from the 2018 Botero's exhibition in central Verona.