Pavarotti 10th Anniversary...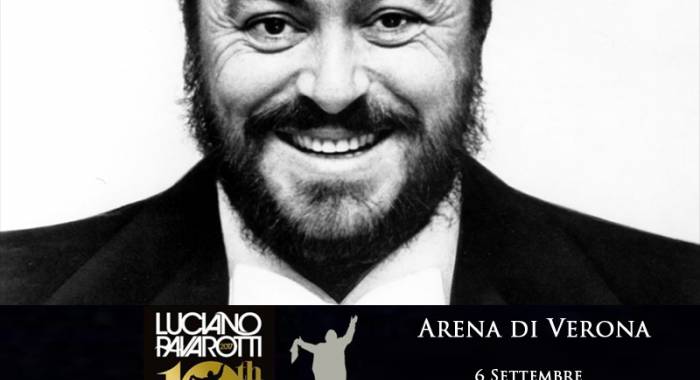 Pavarotti 10th Anniversary Arena of Verona 2017: the Master of the opera
Please note: past event
10 years have already passed since 6th Septmber 2007 where the whole planet cried at cause of the loss of one of the most beloved and legendary artist as Luciano Pavarotti.
Fondazione Luciano Pavarotti and Friends&Partners decided to organise a special tribute concert, whose some of the proceeds is going to charity, dedicated to the unique and unforgettable tenor from Modena, marking the 10th anniversary of his passing and they chose as the perfect framework for this event that will take place at Verona Arena.
Many charming singers have accepted to take part of the Pavarotti 10th Anniversary in Arena of Verona 2017 gladly and Carlo Conti will coanchor the concert that is going on Rai1 in prime time. The first ones to accept the invitation to pay tribute to Master Pavarotti are the lyrics stars Josè Carreras and Placido Domingo, two collegues of his and also witnesses of the warm friendship between "The Three tTenors" on the Arena stage. All three, together, changed the idea and the perception pf the lyrics all over the world and they brought the music of the drama of the most faous composers the lenght and breadth of the planet.
Many more stars, both from the opera and the pop field, will join them to celebrate Maestro Pavarotti, whose memory stays vivid and strong in the hearts of so many.
We invite you to contact us in order to better organize your stay and overnight for Pavarotti 10th Anniversary at Verona Arena 2017 and offer you the opportunity to immerge yourself in the relaxing atmosphere of our elegant country-Relais b&b Otto Ducati d'Oro.