Placido Domingo in Arena, our...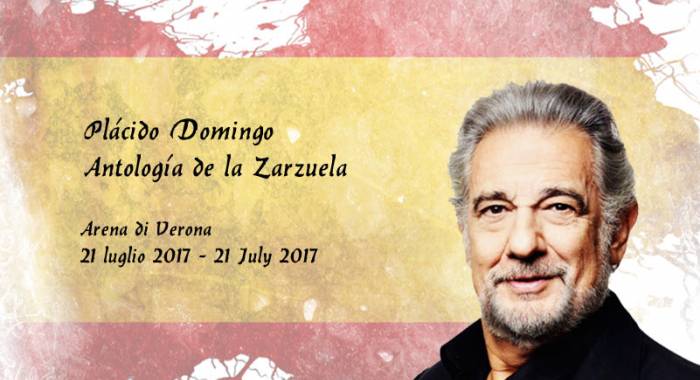 Placido Domingo in Arena, our country hotel b&b in Verona for the gala Antología de la Zarzuela
Please note: past event
Plácido Domingo is coming back at the Arena di Verona for a Gala Evening with the most exciting arias from the spanish popular tradition.
The most international show of Spanish musical theatre was created in the year 1965 by one of the most important Spanish stage directors of the 20th Century, José Tamayo. It is proposing at the Arena of Verona, a program that incorporate the best of the most well known music pieces realized by "zarzuelas" (a Spanish lyric-dramatic genre that alternates between spoken and sung scenes, the latter incorporating operatic and popular song, as well as dance), di tutti i tempi dal nome "Antología de la Zarzuela".
During its internationally path, the magic of "Antología" has had the power to bring together many important Spanish lyrical singers and even some Spanish international opera stars like Josep Carreras, Victoria de los Ángeles, Montserrat Caballé and Plácido Domingo who, on Friday 21st of July 2017 is enchanting the people in the Arena with this concertwith single date.
Our country hotel b&b in province of Verona is the perfect place where you can book for Antología de la Zarzuela in Verona and also for the lyric season in Arena. You can find us less than 20 km from the Arena, in one of the most suggestive places in the countryside of Verona.