Where to sleep in Verona the...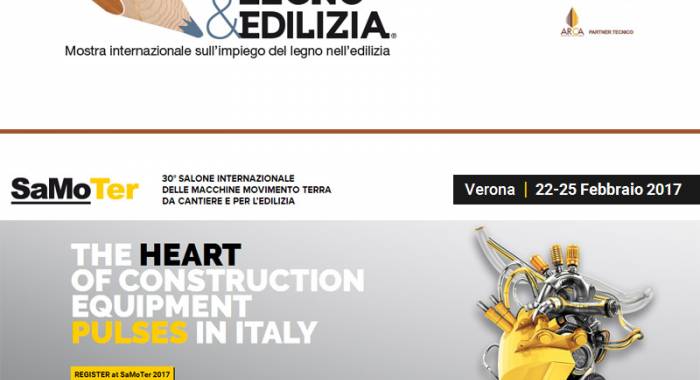 Where to sleep in Verona the exhibition events in February 2017
Please note: past event
Otto Ducati d'Oro country relais and b&b is waiting for you for the trade fairs of February 2017 at the Veronafiere Trade Centre:
Legno & Edilizia, the International biennial exhibition on the use of wood in buildings that for the 2017 edition at Veronafiere from the 9th to the 12th February becomes bigger, with a new exhibition format developed in 4 areas: wood construction; roofs and coverings; floors, window frames. Because the use of the wood in building is a very large opportunity in the future of buildings.


Meet the Construction and Transport Industries In Verona with SaMoTer, the 30th international earth-moving and building machinery exhibition from 22th to 25th of February 2017.
At Otto Ducati d'Oro you find the excellence of living and the convenience of proximity to the Verona Fair trade. We invite you to choose our country relais b&b 8 Ducati d'oro in Isola della Scala, a few kilometers from Verona, between the rice fields and the green countryside of Verona, to organize your stay, where before bedtime and relax after a long day at the Fair in Verona!

Contact our country hotel for more informations and book your themed suite in one of the most beautiful landscape of South. See you soon!