On 18 and 19 May 2019 the...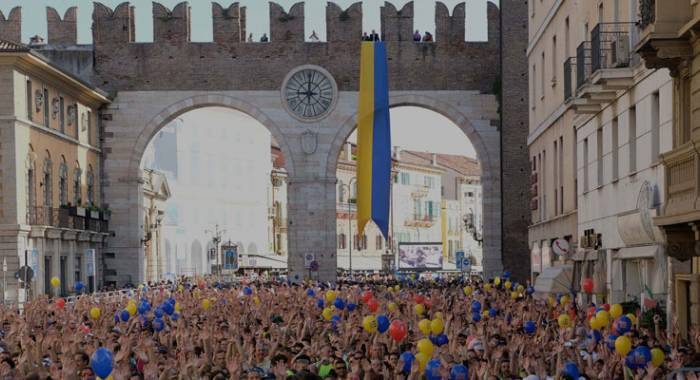 On 18 and 19 May 2019 the Straverona marathon returns to Verona
Please note: past event
For many years now Verona has held the classic marathon around the city center, known as Straverona. There are three routes proposed by the organizers: the full 20km course, a typical marathon, which crosses the hills to reach Valpantena, passing under the Torricelle walls; a 10km long one that goes up to the Torricelle to allow those who travel along it to enjoy the evocative view of the city from the other; and finally a short 6km route, designed without architectural barriers and therefore aimed at everyone, in the historic center.
The Straverona has always been not only an opportunity to play sports and to put oneself to the test in a challenge of kilometers, but it is also the opportunity to tour the city and its places in a different way, in a journey that touches the most characteristic and interesting places in the city of Verona.
A thought is also addressed to young athletes aged 4 to 13, with the Straverona Junior, held the day before the classic marathon: here too a course that takes place on a few hundred meters around the gardens of the Bra, however a Challenging experience for small participants who can already begin to appreciate this exciting sport.
But it's not over! This year there is also the possibility, on Saturday, to participate in a real cultural walk: nothing physically demanding, but an opportunity to see Verona and its beauties with new eyes, accompanied to discover or rediscover the churches most important in the city.
After a wonderful experience like this, whether it is done with a sporting spirit or with a cultural taste, to compete or to spend time in friendship, there is nothing better than being able to relax and rest in the right place, for example in one of the eleven rooms of our relais b & b Otto Ducati D'Oro! Located a few kilometers from Verona (do not worry, you can do these by car!) our farm offers all the comforts for wellness and self-care.
Do not hesitate to contact us to book your rest corner after the Straverona!