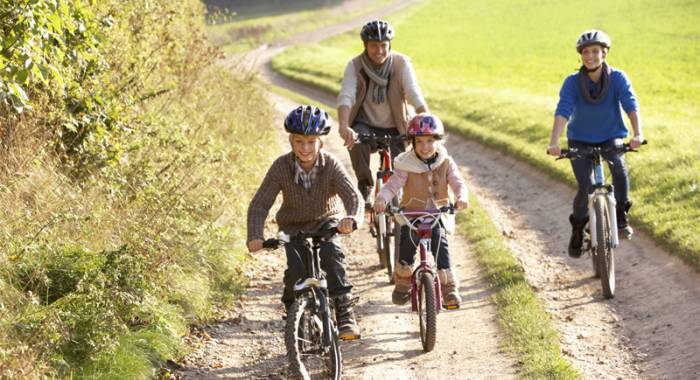 Cycle tourism in Italy: cyclical mobility and sustainable mobility are law
With the publication in the Official Gazette of Law 2/2018 for the development of cycling mobility and the creation of the national cycling access street network, which will come into force on February 15th, 2018, it is possible to say that, indeed, "the bicycle has agreement all ".
In fact, both the Chamber and the Senate, the first law on cycling mobility passed unanimously. As well as its dual use, for city travels against traffic and pollution and for cyclotourism, to safely enter the heart of Italy. Now funding for national cycleways and urban itineraries becomes an obligation and the Ministry of Infrastructures will have to elaborate by decree a general plan of cycling mobility which, in cascade, will also affect Regions and Municipalities that will have to adopt their plan.
Certainly a great goal that finally sees the same level of cycling, rail and road. The Fiab, the Italian Federation of cycling friends, clearly took an active part in both the drafting of the text and the identification of the national bicycle network, which largely corresponds to its "Bicitalia" network, which was also integrated into the European network "Eurovelo".
With this law, the bicycle, finally, is recognized not only as a pastime or a game but as a true means of transport on a par with others. Using bicycle, cities can face the monster of traffic and can develop a type of sustainable tourism that is alternative to cars and that can be accessible to families with children.
At Otto Ducati d'Oro relais b&b we have always promoted this idea of sustainable mobility both remembering that the Relais is lieing in a particularly favorable position for cycling trips (from Isola della Scala you can reach some of the most famous cycling routes in Veneto) and offering to the customers 4 bikes for free, subject to availability and confirmation with the staff of the Relais.
Our structure is an eco-friendly one and it is important for us to talk about cycle-mobility and cycling trips as an intense and pleasant experience, which allows us to enjoy the places and emotions of travel, destined for to become indelible memories pedaled after pedaling.