World Fencing Championship in...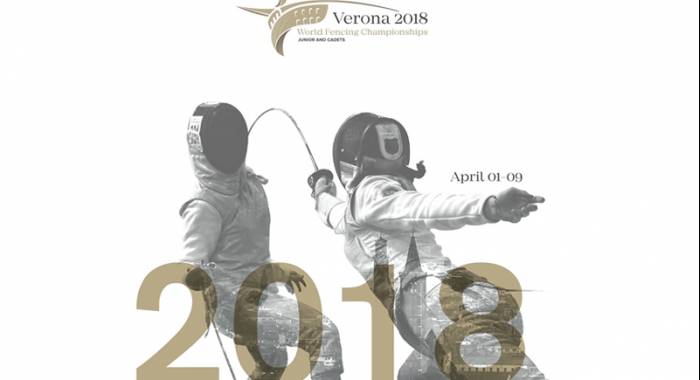 World Fencing Championship in Verona 2018: Junior and Cadets is competing next April
Please note: past event
Technical surveys and meeting were concluded in Verona by the FIE – International Fencing Federation delegation and by the Italian FEI delegates in order to organize the World Fencing Cahmpionship in Verona in April, from 1st to 9th, 2018 in the Cattolica Center.
So, Verona is in the spotlight againg and she is ready to experience this unique event that will host as honored guests and official testimonials of the Junior and Cadets World Championship 2018, Rossella Fiamingo, who won the Olympic silver in Rio2016 and two-times-winner of the World in female sword, and Valerio Aspromonte, the Olympic champion in Foil Team in London2012.
Such a perfect examples for the under17 and under20 Italian atlets who will step up to the plate for this event in Verona that officially received the flag that attests the allocation of the new youth event.
Fencing is considered by many to be an individual discipline but relationships are of such paramount importance between the athlets, the master, the referee and the group, in fact. It is a discipline focused on the hard physical fight for fitness examination but, at the same time it is of considerable psychological and neuro-motor importance as an educational and training discipline. Everyone can practice fencing as a leisure activity with no differences of gender or age-specific.
The athletes will compete in Verona for the World Fencing Cahmpionship and il will be a chance in order to promote among young people the importance of sport iincluding the less well-known disciplines but it will be also a wonderful opportunity to promote our territory.
Our b&b a Verona, immersed in the green of the countryside and ricefields, lies down in a very strategic position not so far from Verona to offer to the interested tourists and visitors the possibility to reach Verona easily!