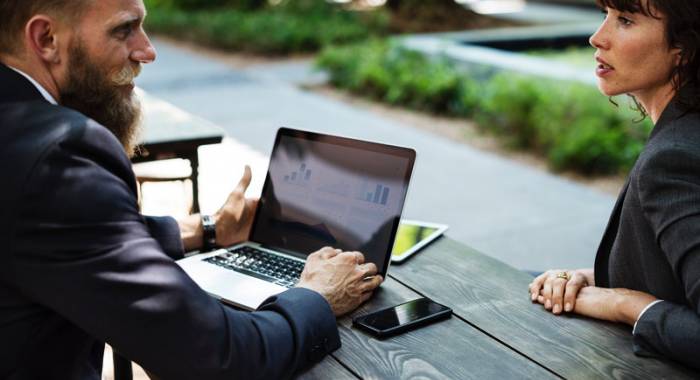 Business trips: what do the business travellers look for?
According to Carlson Wagonlit's study, business travells are usefull and productive but business travellers look for hotels satisfying their welfare and sports needs.
Business travells are increasinglyperceived as a resource for business and employees and considered "a coveted and desired opportunity for personal and professional growth". According to the study developed by Carlson Wagonlit Travel, business trips reinforce the working relations and the productivity. Infact, 86% of the respondents declared that business travells have helped them to increase their know how and gain new perspectives and the 80% of them consider that the travels have been increasing their productivity.
According to reports in the Event Report, in the first 6 months of 2017 Italian companies have increased the number of travells of their employees of 10%. The increase has been encouraged by the decrease of the companies' travel expenses. A real advantage for companies that in this way can invest in research activities for new more cheaply business opportunities.
All these are good news for our relais Otto Ducati d'Oro that for years has chosen to reserve a particular attention to those who travel for business and offering them dedicated services that can make their business travel efficient and pleasant at the same time.
The "Carlson Wagonlit Trave"'s investigation states that also 54% of business travellers has difficulty maintain a regular routine of physical activity and welfare in general. To address these concerns, our relais has made available a fitness room with a machine for training your shoulders, arms, chest and legs, as well as a treadmill. Out-of-doors sport lovers can go along the several paths that circle the relais. To ensure well sleeping, our eleven rooms are weel-insulated from any noise, with confortable matresses and memory-foam pillows. Every room has a small corner desk or a parlour in order to work with the computer. In the whole relais and into rooms Wi-fi connection and free cable fast internet are unmissable.
Otto Ducati d'Oro stands in a strategic position for business travellers in the surroundings of Isola della Scala, between Verona and Mantua only 18 km away from our nostro relais. The structure is imersed in the green of the quiet Verona countryside, the ideal place where you can relax after a long day at work "out of office" without sacrificing certain comforts you are use to. In addition to the custom-made assistance, uninterrupted rest and possibility to do sports, the business travellers will be able to use many other services for example:
fast check-in/check-out at flexible hours
healthy and yummy breakfast
tea, coffee and drinks available 24/7
business lunch and dinner in restaurants with special prices, not so far from our relais or pizza with home delivery.
free parking into the structureand protected by perimeter alarm system
To finish the offer, business travellers can also ask our conventions with preferential tariffs dedicated to business companies.
Last but not least, since our hosts are always increasing and they decide to stop here a few extra days for relaxing and coming back to work ina more productive and motivated way, near our Relais you can also practive many funny and regenerating activities.
Starting from our relais walks could be done among the countryside rice fields and Tartaro Valley, the perfect destination for birdwatchers, or run the most famous bike-streets in Veneto that lies only few chilometers from Otto Ducati d'Oro. The art city lovers can visit Verona and Mantua or discover small and characteristic villages like Soave, Valeggio and Borghetto sul Mincio.