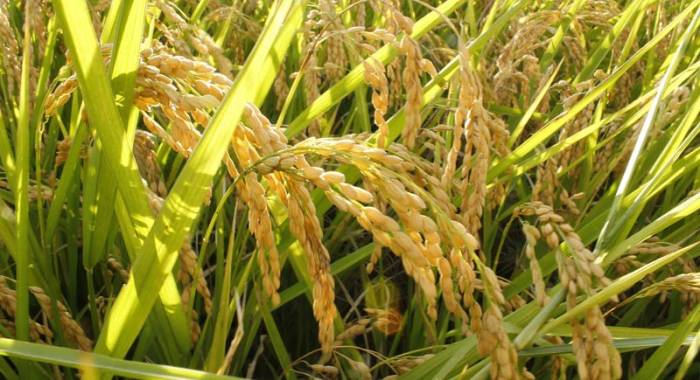 Isola della Scala: country of Nano rice Vialone Veronese IGP
Isola della Scala is an important economic focus for the cultivation of the Nano rice Vialone Veronese IGP that is the first type of rice in Europe that obtained the prestigious "Protected Geographic Indication trade mark" in 1996. This valuable variety of rice is being producing in 24 Municipalities in province of Verona, where growths about half of the italian Vialone Nano rice.
Thank to the economy generated from the rice, the whole territory around Isola della Scala is full of companies involved in rice cultivation, rice processing and rice mrketing. Our country-hotel Hotel Otto Ducati d'Oro is the perfect relais for business travellers to Isola della Scala, halfway between Verona and Mantova, into the "rice district". We offer companies special rates and business services in order to increase productivity of business travelers and minimising their stress and strain of travelling for work. If you need more information on our business services and ask for conventions offered by our hotel we invite you to see the Business Travel page on the website.
Among the many companies near Isola della Scala that are cultivating rice there are some big names like the Antica riseria Ferron, La Pila Società Agricola Integrata and the Riseria Melotti, that since 2013 has made export sales overseas of the typical product and managed to open a "risotteria" in the heart of Manhattan. Our Relais Otto Ducati d'Oro is partnered with some restaurants of these companies like Risotteria Melotti, Pila Vecia Restaurant, Alla Torre Restaurant and many others. Here you can taste the Vialone Nano rice better well-known as "the king of the risotti". You can see the best restaurants of Isola della Scala on our website.
Rice production into the plain of Verona dates back to the first mid-16th century, under the venetian domination that introduced the rice cultivation in order to recover the territory. Every year, to celebrate the end of the harvest season, the Rice Fair takes place in Isola della Scala which is the biggest fair in Italy for a single IGP product. The precious "white grain of rice" with which the famous recipe of the "Risotto all' Isolana" is prepared, is celebrated during the fair. The recipe was born from Cavalier Pietro Secchiati's creativity in 1967 and was revisited today by the honorary citizen and Master of the Verona cuisine, Chef Giorgio Gioco.
Would you like to taste the Nano rice Vialone Veronese IGP? Every morning, in our country Relais, for breakfast you could taste delicious rice products produced by La Pila Cooperative and you could also buy the rice we produce in our Otto Ducati d'Oro farm.