Country hotel b&B in Verona:...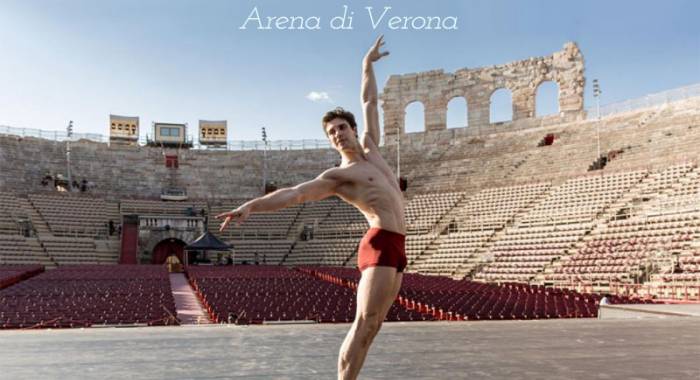 Country hotel b&B in Verona: Roberto Bolle in Arena for the gala of the dance 2017
Please note: past event
"Roberto Bolle and Friends", one of the most famous event dedicated to the International Ballet, returns once more at the Arena of Verona.
Infact, Monday, 17 July, at 10 p.m., there will be the Gala event "Roberto Bolle and friends" that will present the best dance as the protagonist on the stage of the Arena of Verona of its fourth edition of this exciting event in the program on the Arena of Verona Opera Festival.
Roberto Bolle, étoile of the "Scala of Milano" and principal dancer in the American Ballet of New York returns as protagonist at the Arena of Verona together with his friends, stars of international dance coming from the most important international Companies.
Roberto Bolle is ready to repeat the extraordinary success of the last editions that saw the Arena full of fans in just one unmissable appointment.
We invite you to contact us in order to book your room as not to lose the opportunity to participate in this dance event 2017 in Arena. We wait for you at our Relais Otto Ducati d'Oro in Isola della Scala, only few kilometers from the historic centre of Verona.