The country relais Otto...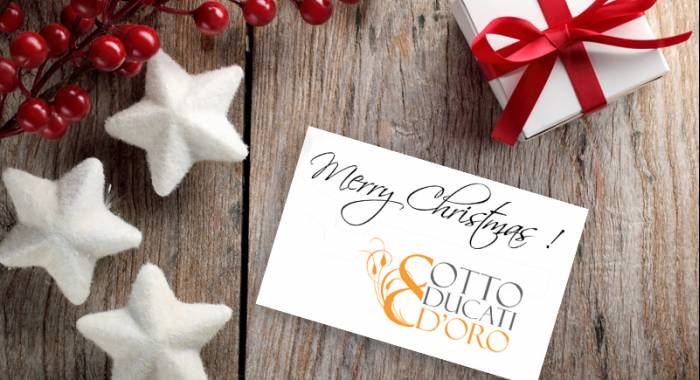 The country relais Otto Ducati d'Oro and Artegiani Family wish you a very merry Christmas and a happy new year
Please note: past event
On the threshold of 2018, near the bright Christmas tree, among the lights of the countryside of Verona, the colours and the atmosphere of the holidays, preparing the gifts for our loved ones, all the photographs of a beautiful year spent together with you, dear guests, are flowing into our minds…
We remeber your "good morning" and your "thanks a lot, see you soon", while you were leaving; your enthusiasm of young couple in front of a solar:"Hi, we'd like booking ..."; the chatter in the garden in summer and the compliments about our hotel …
Our wish for this Christmas is to spend with you one more year; so, it comes by itself the wish for a Christmas full of serenity and a fizzy, sparkling and energetic 2018 ... then you will come and visit us in order to relax and recharge your body at our country relais Otto Ducati d'Oro at Isola della Scala.

Thank you for having always chosen us.
Artegiani Family of Otto Ducati d'Oro