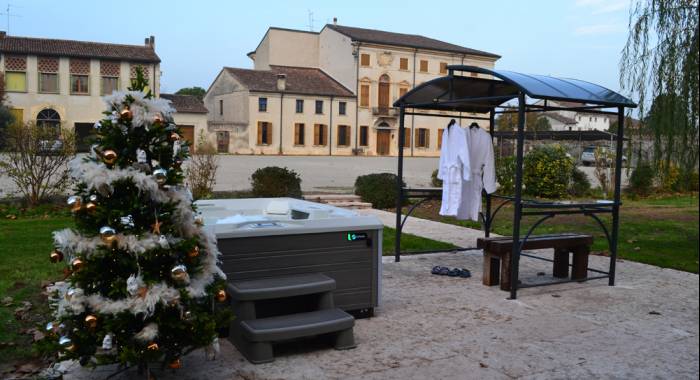 Otto Ducati D'Oro introduces a brand new whirlpool
The Otto Ducati d'Oro Relais is particularly suitable for business travelers: structure, services and location make it perfect for business trips in the territory of Isola della Scala, Verona and Mantua, which are located 18 km from our relais.
At our relais we have equipped ourselves thinking about your business trips with services and hospitality designed for companies, so as to increase your productivity by eliminating the stress and fatigue of travel. We focused on creating the best environment to relax after a long day at work, whether it be with customers or attending a fair.
To allow you to fully relax, we have installed and made available for free to all managers and employees of companies affiliated with us a heated outdoor whirlpool.
Immerse yourself in hot water and enjoy a well-deserved relaxation, taking advantage of this advantageous proposal that we devote to those traveling for work.
Do not hesitate to contact us to find out all the details and book your stay at our B & B formula.