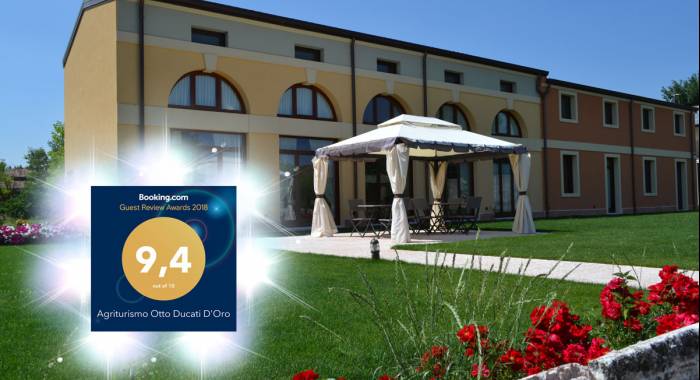 Otto ducati d'Oro gets the Guest Review Award 2018 from Booking
We are proud to announce that our relais and B&B Otto Ducati d'Oro has received the Booking.com Guest Review Award for 2018!
The Guest Review Award is a Booking.com program that annually rewards partners for their outstanding performance, as evidenced by scores and reviews left by guests after their stay. As you have commented in a note Olivier Grémillon, Vice President of Booking.com:
"[...] we see that our customers place great importance on human relationships when they travel, which can result in greater attention to detail or extremely personalized service2.
It is precisely on this that we as a structure have always aimed, to offer our guests a relaxing, welcoming and person-oriented environment, both for the rest after work and for a well-deserved vacation. We are grateful to all our guests who have been to us and who have appreciated the care and attention we devote to offering the utmost hospitality.
The Staff of Otto Ducati d'Oro