Otto Ducati d'Oro packs...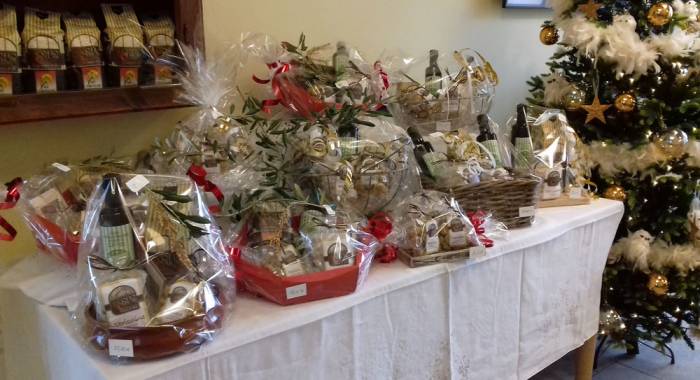 Otto Ducati d'Oro packs company gifts
Please note: past event
Give your customers the pleasure of discovering the excellence of an area full of surprises.
On the occasion of the Christmas holidays of 2018 we have made a concrete gift, that is a selection of Christmas baskets containing all our best specialties.
Each of our Christmas packages contains products made with the highest quality ingredients: our extra virgin olive oil produced in Tuscany, our Vialone Nano Veronese Rice and typical sweets made from rice flour and corn like Sbrisoline and Delizie.
On order we customize the packages with the selection of products that best suits your needs and with your informative material and gadgets.
Do not hesitate to contact us to book your Christmas basket signed by Otto Ducati d'Oro.