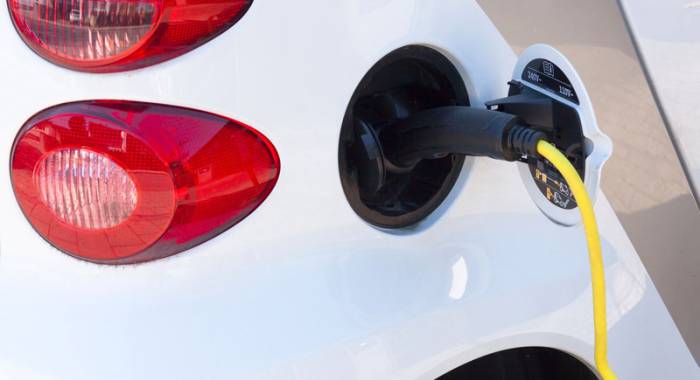 Otto Ducati d'Oro: our new charging station for electric cars
When you travel by an electric car between Verona and Mantua you may use the electric cars' charging station at our relais Otto Ducati d'Oro in Isola della Scala. The service is free for our guests.
The path for sustainability which was taken by Otto Ducati d'Oro continues and follows the zero-emission travels route.
A charging station for electric cars is already available for our guests and drivers at our relais who often travel from Isola della Scala to Verona and Mantova.
This news is in addiction to the other green solutions we have already taken to manage our tourist accomodation: from energy-efficient structural adjustments chosen for the restructuring program in 2010 to the best practices focused on the environement respect and our choiceof offering typical farm-to-table products for breakfast.
Charging point for electric cars: operation and recharging time

Future of mobility is green and we care about environment. Starting today if you want to give you a zero-emission stay in province of Verona there will be a charging point for all model ranges of electric cars (WB-E – Base) in the parking lot of our relais in Isola della Scala

Our charging station fo electric cars was produced by Scame and it is able to furnish a power recharge of 7 kilowatt. It fits type 2 electrical outlets but to this days all cars have an adapter. If you're intersted in other technical features of our charging station, you could see the page about the Wallbox 1 electrical outlet Type 2 7kW model on Scame's website.

The charging service for electric car is free for our guests. The required time for charging for electric cars, besides charging capacity of the battery and the model of the car, depends on the power of charging (KW) and the maximum power of the charger of the car. If the two values are different you have to rely on the lowest one. For example, if the full charging power is 7,4 kW and the power of the internal battery charger is maximum 3,7 kW the charge will be 3,7 kW. A full charge needs 5/6 hours. If the charging power is 3,7 kW and the power of the internal battery charger is maximum 7,4 kW, the charge will be 3,7 kW and the the full charge needs 2/3 hours.

We recall that there's no need to fully drain the battery and then recharge it again. Thanks to the new lithium batteries, the modern electric cars are able to benefit modern can benefit from small partial recharges.
The provided energy by our charging point is 100% green and certified by our energy partner Duferco Energia on whose site the map of all the electrical charging stations in Italy is at your disposalbest to organize your business travel or your zero impact holiday.

While your car is charging you can work, relax or have fun discovering the surroundings of our relais. If you are interested in environment and nature, know that there are many paths and slow-activities in the countryside surrounding our farm Otto Ducati d'Oro. Find out our tips for walks and bike tours in Isola della Scala.