Zucchero at the Arena 2017:...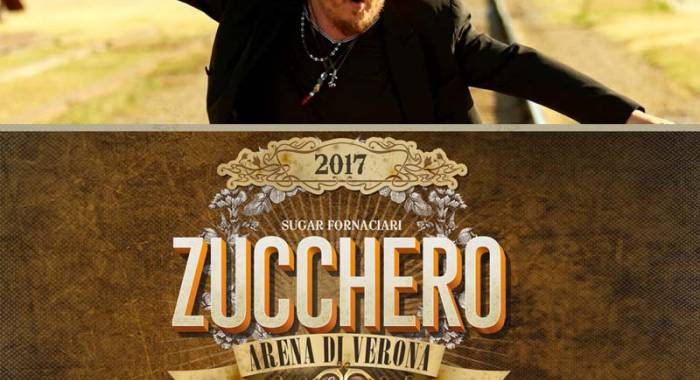 Zucchero at the Arena 2017: have you already found a place to sleep for Sugar Fornaciari's concert?
Please note: past event
Adelmo Fornaciari, better known as 'Zucchero', is one of the mostfamous italian songwriter and musician who created the 'mediterrean blues' thanks to his ability to melt the American soul music and blues with the italian light music.
Zucchero returns to centre one of the most glamourous stage of Italy, the Arena of Verona in 5 musical appointments,5 wonderful shows.TheRoman amphitheaterhas become the second 'home' of Zucchero who is always selling out with his unmissable and powerfull live concerts.
Zucchero returns one more time with a live concert at the Arena di Verona : 5 nights planned from the 1st to May 5th 2017, into his 'Black Cat World Tour'.
'I've been so bored at home so I go to the Arena of Verona. I really love this place because I manage to feel the public's fire and also to appreciate who sings my songs'. (Zucchero)

We are waiting for you in Verona for Zucchero's concert in the Arena 2017 and we invite you to book your room by contacting us at Otto Ducati d'Oro.