The unmissable Epiphany...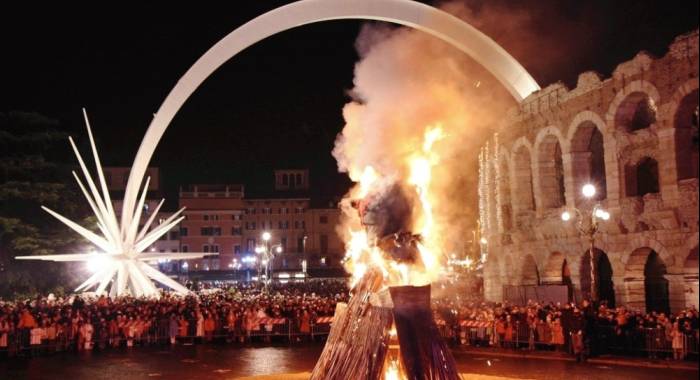 The unmissable Epiphany bonfire returns to Verona and Mantua
Please note: past event
In Verona in Piazza Bra, Sunday 6 January at 6 pm the tradition of burning the Befana is renewed, represented by a large and original artifact. Closing manifestation of the Christmas holidays, the spectacular and evocative "Rogo della vecia" recalls the ancient rite of the epiphany in the popular tradition, rite of passage from old to new, of conjunctions against evil and propitiation of good.
In the same way, also in Goito, in the province of Mantua, a large puppet will be burned, representing the "Befana sul buriel", a large bonfire with the symbolic meaning of illuminating the journey of the Magi.
This festival that literally turns on the tradition is the perfect opportunity to enjoy a weekend of relaxation between events and walks in our country relais and b & b Otto Ducati D'Oro. Choose one of our eleven themed rooms to experience the event in the most relaxing and enjoyable way, and start 2019 under the best auspices of well-being and serenity.
Do not hesitate to contact us to book your stay.