B&B for Motor Bike Expo 2019:...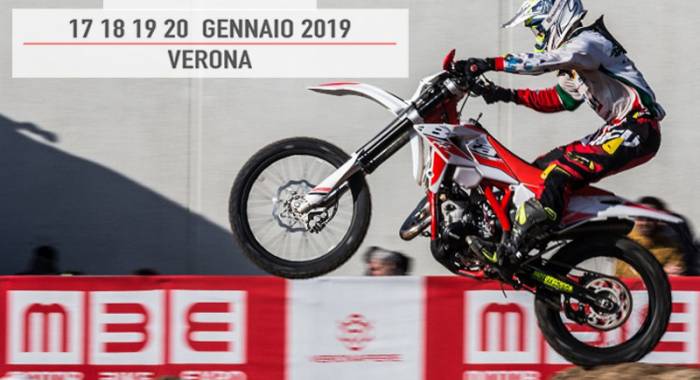 B&B for Motor Bike Expo 2019: where to sleep in Verona for the exhibition
Please note: past event
Motor Bike Expo is an event recognized as the most important and prestigious in the world for personalized motorcycles. More than 167,000 visitors gather in Verona, overcoming year after year and confirming the beating heart of the international motorcycle scene. A reference event for the most important brands in the motorcycle industry that range from Special to Sport, also involving the Off-Road and Tourism.
If you are looking for where to stay for the Motor Bike Expo 2019, at the fair in Verona from 17 to 20 January 2019, our structure is the ideal solution to meet all your needs and requirements. In fact, Otto Ducati d'Oro is our modern and elegant relais with the B & B formula of Isola della Scala, located just a few kilometers from the Verona exhibition center.
It is the ideal location for those traveling for work and business and also for those who want to experience a weekend of pleasure, in contact with the beauty of Verona's countryside with its rice fields, and enjoy the architectural wonders of the city center of Verona.
For our guests our country relais offers an environment of total relaxation and comfort thanks to the 11 perfectly soundproofed rooms, beds with memory foam mattresses and pillows, adjustable air conditioning and heating, internet with free Wi-Fi in all rooms and many other comforts and accessories.
The location has ample parking in the internal courtyard of the relais, in which the car spaces are protected by a perimeter alarm system.
In the morning you can make a charge of energy thanks to the rich Italian breakfast; our relais also offers to our guests a fitness area, to keep fit or, more simply, release stress after a day of work or ... after a day at the fair.
Whatever you wish, at Otto Ducati d'Oro in the province of Verona you can find it, thanks to the helpfulness of our staff: we're always ready to meet every need our guests may have. We invite you to contact Otto Ducati d'Oro and book now for the Motor Bike Expo in January 2019.